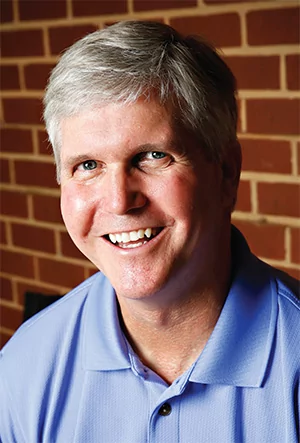 Missing teeth can be a source of social anxiety, as well as reduce your ability to enjoy the foods that you love. Many people may not realize the options they have to fix this problem. Dr. Glenn Alex and his talented dental staff in Athens, GA, can help you overcome this problem.
Although there are a number of options for replacing missing teeth (including treatments such as dentures or bridges) there is only one option that offers a permanent solution. Using dental implants, missing teeth can be permanently replaced!
A TOOTH IMPLANT IS COMPOSED OF THREE ELEMENTS:
The Titanium or Metal-Alloy "Root" – This metal rod is anchored into your jaw, serving as a replacement root. This helps strengthen your jaw, and allows an abutment to be placed.
The Abutment – The abutment looks a bit like a screw, and allows a new ceramic tooth to be anchored to the tooth implant.
The Ceramic Crown – Using the abutment a new ceramic crown can be placed on the dental implant or "root."
After a dental specialist has surgically placed the titanium root in your jaw, Dr. Alex and his staff in Athens can help you restore your implant into full working condition.
Dr. Alex will place the abutment onto the tooth implant, creating a mounting point to anchor your new crown. Then, Dr. Alex and his staff will place a beautiful porcelain crown, effectively creating a brand new tooth with implant dentistry.
Your new porcelain tooth will look, feel, and function just like your natural teeth. These porcelain teeth implants look so natural, no one will be able to tell that you have dental implants, and it feels so natural you won't be able to tell either.
Implant dentistry has been a wonderful advancement in dental technology that has made it so many people can restore their beautiful smiles. We are excited to be able to help our patients replace missing teeth permanently and never have to worry about having missing teeth again.
Have more questions about dental implants? Call us at 706-549-5678 today. Dr. Alex and his team are here for you and ready to rebuild your beautiful smile, in Athens and proudly serve the surrounding areas of Watkinsville and Jefferson GA.