Improve Your Facial Aesthetics Here in Athens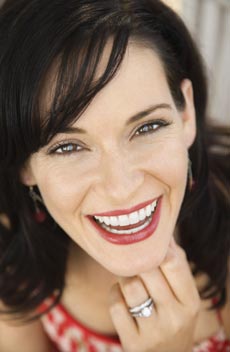 Dr. Alex and his staff are committed to helping patients get great smiles and improve facial aesthetics through the use of exceptional general and cosmetic dentistry. With ever-advancing opportunities to help our patients, we feel it is natural for us to extend our services to include non-surgical facial cosmetic options. We are excited to now offer both Botox and dermal fillers to help improve your facial aesthetics!
Botox is an FDA-approved medicine that offers a safe and minimally invasive way to help relax muscles.
Some of the great ways that we can use Botox to help in various treatments include:
Wrinkles and Fine Lines | The older we get, the more likely we are to be plagued by wrinkles and fine lines that make us look older than we feel. With Botox and dermal fillers we can help eliminate wrinkles and fine lines, helping your smile and face to look more youthful.
Teeth Grinding (Bruxism) | If you grind your teeth it can cause damage to your teeth and more. By using Botox we can successfully treat teeth grinding. Botox helps the jaw muscles that are used to grind your teeth relax, helping preserve both your teeth and your oral health.
Hypermobile Lip | If you have a "gummy smile" because you have a hypermobile lip, we can treat this using Botox in many cases instead of doing gum contouring surgery. Botox can be used to help get you a more natural, and less gummy looking smile.
TMJ Treatment | Botox has been proven to be a very effective way to treat TMD. By targeting the jaw muscles that cause TMD, Botox helps alleviate headaches and migraine pain.

Besides Botox, Dr. Alex and his staff offer another wonderful facial aesthetics treatment in the form of dermal fillers. Dermal fillers use a serum that contains collagen which helps smooth out fine lines and even wrinkles. Using dermal fillers we can improve your facial aesthetics, helping you look younger in as little as one treatment.
Have more questions about these great treatment options? Call us today! To schedule an appointment, call us at our Athens office today. Dr. Alex and his team provide facial aesthetic services to all residents in the area, from Jefferson GA and Bogart, to Watkinsville.