The Stronger, More Attractive Dental Fillings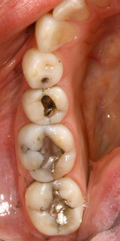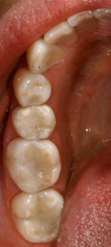 If you have ever had dental fillings in the past, you may remember getting metal fillings that stood out like a sore thumb when you smiled. With Dr. Glenn Alex and his staff in Athens, gone are the days when metal fillings are used for dental restorations.
Using modern dental technology we utilize all natural-looking composite materials to help fill your cavities. These white fillings are not only more attractive than metal ones of the past, they are also safer and stronger. Better yet, when you smile no will know you've ever had a cavity!
Dental Filling Preparation Options
Before Dr. Alex and his staff place a white filling, the area around the tooth receiving treatment will need to be numbed. For many patients that is often the worst part of getting a dental filling. If you are worried about getting a Novocain injection, rest easy. By using modern injection technology we make this part of the experience more pleasant than dental offices you may have visited in the past.
We use a wonderful dental technology called The Wand to help numb the treatment area. The Wand looks like a pen, and is a computer controlled dental injection that helps regulate the flow rate of the local anesthetic to the treatment area. This makes it so medicine is delivered in a slow and steady manner resulting in a pain-free and pleasant experience each time. By using The Wand, you won't ever be need to worry about Novocain injections again!
When possible, we will use air abrasion in place of a drill to help clear away decay in your tooth while preparing for your new filling. Air abrasion is a great tool for treating tooth decay because it is often so comfortable there is no need for an anesthetic (Novocain shot). Using air abrasion can reduce treatment time by half, provide effective and precise care, and eliminate the discomfort of being numb for hours.
We are proud and excited to be able to offer white fillings as our dental filling option. Have more questions about what services we can provide? Give us a call today! Dr. Alex and his team are eager to show you the benefits of these dental fillings if you are in the Athens area, including Watkinsville and Jefferson GA!